Top 5 Luxury SUVs for 2023
In this article, we will focus on the top 5 luxury SUVs for 2023, highlighting their unique attributes, cutting-edge technology, and exquisite craftsmanship. Luxury SUVs are the epitome of style, comfort, and performance. If you're in the market for a high-end SUV that combines opulence with advanced features, look no further.  Let's dive into the world of luxury and explore the best SUVs available for the upcoming year.
1. Rolls-Royce Cullinan
The Rolls-Royce Cullinan sets the benchmark for luxury SUVs with its unmatched elegance and exclusivity. This magnificent SUV features a handcrafted interior with premium materials, customizable options, and advanced technology. The Cullinan offers a serene and refined driving experience, coupled with formidable power under the hood.
The Rolls-Royce Cullinan, named after the largest diamond ever discovered, is the pinnacle of luxury SUVs. Its top model, the Rolls-Royce Cullinan Black Badge, exudes power and sophistication. It is equipped with a 6.75-liter twin-turbocharged V12 engine that generates a mighty 600 horsepower and 664 lb-ft of torque. This enables the Cullinan to effortlessly propel itself from 0 to 60 mph in just 4.9 seconds. With its all-wheel drive and air suspension, the Cullinan delivers exceptional ride comfort and off-road capability. Click to read detailed review 
2. Bentley Bentayga
The Bentley Bentayga combines exquisite design with exceptional performance, making it a top contender in the luxury SUV segment. With its lavish interior, including handcrafted leather upholstery and fine wood accents, the Bentayga creates a truly luxurious ambiance. It offers powerful engine options and advanced driving dynamics, ensuring a thrilling yet comfortable ride. The Bentayga exemplifies the perfect balance between opulence and performance.
The Bentley Bentayga offers a range of models, but the Bentayga Speed stands out as the ultimate expression of performance and luxury. Under the hood, it packs a monstrous 6.0-liter twin-turbocharged W12 engine, producing a remarkable 626 horsepower and 664 lb-ft of torque. This allows the Bentayga Speed to accelerate from 0 to 60 mph in just 3.8 seconds, making it the fastest SUV in the world. The Bentayga Speed combines this exhilarating performance with handcrafted luxury, featuring a meticulously crafted cabin and a host of advanced technologies. Click here to read more
3. Range Rover Autobiography
The Range Rover Autobiography represents the epitome of British luxury and off-road capability. This iconic SUV offers a sumptuous and meticulously crafted interior, featuring premium materials and advanced technology. The Autobiography combines a sophisticated design with powerful engine options, providing both elegance and performance. It\'s the ideal choice for those who seek a blend of refinement and adventure.
Its top model, the Range Rover Autobiography Long Wheelbase, offers exceptional comfort and space. It is available with various engine options, including a powerful 5.0-liter supercharged V8 engine that produces 518 horsepower and 461 lb-ft of torque. The Autobiography combines refinement with capability, featuring advanced off-road technologies such as Terrain Response 2 and All-Terrain Progress Control. Inside, the cabin is lavishly appointed with premium materials, comfortable seating, and cutting-edge infotainment systems. Click here to read more
4. Mercedes-Benz GLS Maybach
The Mercedes-Benz GLS Maybach elevates luxury to new heights with its exclusive features and unparalleled comfort. This ultra-luxurious SUV offers a spacious and lavish interior, adorned with high-quality materials and cutting-edge technology. The GLS Maybach provides a smooth and serene ride, along with a host of advanced safety features. It\'s a sanctuary on wheels, where every detail is meticulously crafted for the utmost luxury experience.
The top model, the GLS 600 4MATIC, showcases the fusion of power and elegance. It features a 4.0-liter V8 engine combined with an integrated EQ Boost starter generator, producing a total of 550 horsepower and 538 lb-ft of torque. The GLS Maybach offers a spacious and opulent cabin, with exquisite craftsmanship and high-end materials. Rear-seat passengers are treated to first-class luxury, with reclining seats, a refrigerated compartment, and an array of advanced comfort features.
5. Porsche Cayenne Turbo S E-Hybrid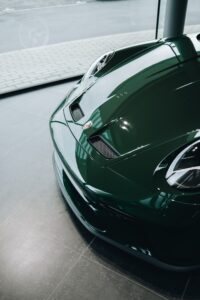 The Porsche Cayenne Turbo S E-Hybrid combines performance and sustainability in a luxury SUV package. This electrified SUV boasts a powerful hybrid drivetrain that delivers impressive acceleration and dynamic handling. The Cayenne Turbo S E-Hybrid features a sleek and sporty design, along with a luxurious interior that exudes elegance. It\'s a perfect choice for those seeking a thrilling driving experience with a focus on eco-friendly technology.
The Porsche Cayenne Turbo S E-Hybrid is a high-performance SUV that embraces hybrid technology for enhanced efficiency without compromising on power. Its top model, the Cayenne Turbo S E-Hybrid Coupe, combines a twin-turbocharged 4.0-liter V8 engine with an electric motor, resulting in a combined output of 670 horsepower and 663 lb-ft of torque. This allows the Cayenne Turbo S E-Hybrid to sprint from 0 to 60 mph in just 3.6 seconds. It offers dynamic handling and precise steering, ensuring an engaging driving experience. The interior features a driver-focused cockpit and luxurious appointments synonymous with Porsche.
Conclusion
In the world of luxury SUVs, these top 5 contenders stand out for their exceptional craftsmanship, advanced technology, and unmatched comfort. From the regal elegance of the Rolls-Royce Cullinan to the dynamic performance of the Porsche Cayenne Turbo S E-Hybrid, each SUV offers a unique blend of luxury and innovation. Whether you prioritize opulent interiors, powerful performance, or eco-friendly drivetrains, these luxury SUVs are sure to exceed your expectations.
FAQ
1. Are these luxury SUVs available in various trims and configurations?
Yes, each of these luxury SUVs is available in multiple trims and configurations to suit individual preferences and needs. From different engine options to a wide range of customization possibilities, these SUVs offer versatility in terms of features and specifications.
2. Do these luxury SUVs come with advanced safety features?
Absolutely. All the luxury SUVs mentioned in this article are equipped with advanced safety features to ensure the utmost protection for occupants. These features may include adaptive cruise control, lane-keeping assist, automatic emergency braking, and comprehensive airbag systems.
3. Can these luxury SUVs accommodate large families?
Yes, these luxury SUVs offer spacious interiors and seating configurations that can comfortably accommodate large families. With their 7-seater or even 5+2 seating layouts, these SUVs provide ample room for both passengers and cargo, making them suitable for family adventures.
4. Do these luxury SUVs come with warranty coverage?
Yes, all these luxury SUVs come with warranty coverage provided by their respective manufacturers. The warranty terms and coverage may vary, so it\'s advisable to consult with the dealership or refer to the manufacturer\'s website for detailed information.
5. Are there hybrid or electric options available among these luxury SUVs?
Yes, the Porsche Cayenne Turbo S E-Hybrid mentioned in this article is a hybrid SUV that combines electric and gasoline power for enhanced performance and efficiency. It represents the eco-friendly choice among these luxury SUVs.
Read More: