One of the leading home security systems on the market is the Ring Home Security System. Home security is a top priority for homeowners, and with the advancement of technology, it's never been easier to keep your home safe and secure. In this blog post, we'll explore the features, benefits, and reasons why the Ring system is an excellent choice for protecting your home and providing you with peace of mind.
What is the Ring Home Security System?
The Ring Home Security System is a comprehensive and customizable security solution designed to protect your home from potential threats. The system includes a range of devices that work together seamlessly, providing you with real-time monitoring, motion detection, video recording, and remote access to your home security from anywhere using your smartphone.
Easy Installation and Setup
One of the key advantages of the Ring Home Security System is its easy installation process. The system is designed to be user-friendly, allowing homeowners to set up the devices themselves without the need for professional assistance. With simple step-by-step instructions and intuitive mobile app guidance, you can have your Ring system up and running in no time.
Doorbell Cameras for Enhanced Security
A standout feature of the Ring home security system is its doorbell cameras, such as the popular Ring Video Doorbell. These devices replace your existing doorbell and provide you with a live video feed of your doorstep. With motion detection and instant alerts sent to your smartphone, you\'ll always know when someone approaches your front door. The two-way audio feature allows you to communicate with visitors remotely, even when you\'re not at home.
Indoor and Outdoor Security Cameras
In addition to doorbell cameras, the Ring home security system offers a range of indoor and outdoor security cameras. These cameras provide high-definition video recording, night vision, and wide-angle views, ensuring that every corner of your property is monitored. With the Ring mobile app, you can access live feeds, review recordings, and receive alerts for any detected motion or suspicious activity.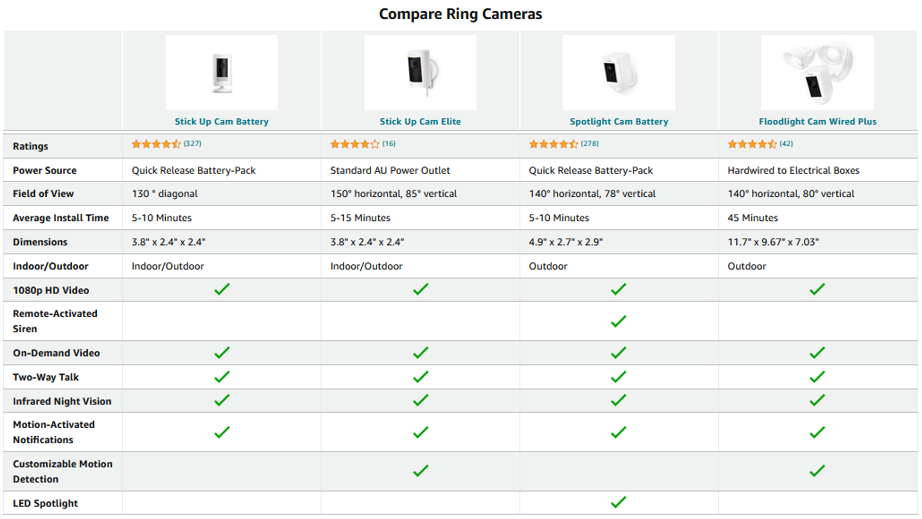 Alarm System for Added Protection
The Ring Alarm system is an optional component of the Ring Home Security System, providing you with a complete home security solution. The alarm system includes a base station, keypad, contact sensors for doors and windows, motion detectors, and a panic button. If any sensors are triggered, the system will immediately send alerts to your smartphone and trigger a loud siren to deter intruders.
Seamless Integration and Smart Home Compatibility
The Ring Home Security System integrates seamlessly with other smart home devices, allowing you to create a connected ecosystem. You can link your Ring system with compatible smart locks, lights, and thermostats to automate your home security and create customized routines. For example, you can set your lights to turn on when motion is detected, or have your door lock automatically when you arm the Ring Alarm system.
Remote Monitoring and Control
With the Ring mobile app, you have complete control over your home security system, no matter where you are. Whether you\'re at work, on vacation, or simply away from home, you can access the live video feeds, review recordings, arm or disarm the alarm, and receive instant notifications of any security events. The remote monitoring and control capabilities of the Ring system give you peace of mind and allow you to stay connected to your home at all times.
Neighborhood Watch and Community Sharing
Ring goes beyond individual home security by promoting community safety. The Ring app allows you to join a Neighborhood Watch group, where you can share video footage and communicate with your neighbors about local safety concerns. This collaborative approach to security helps create a stronger and safer community.
Video
How To Install Ring Alarm –
Conclusion
The Ring Home Security System offers an effective and user-friendly solution for protecting your home and loved ones. With its easy installation, doorbell cameras, indoor/outdoor security
Works with Alexa – read more about Amazon Alexa